Since1994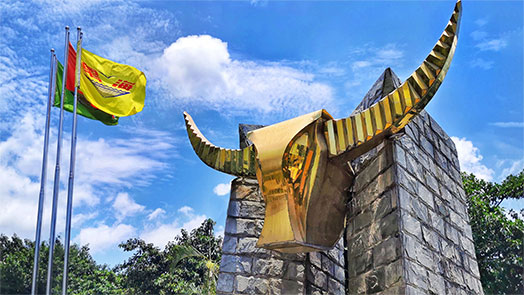 GUANGDONG YUEHAI FEEDSGROUP CO., LTD.
Guangdong Yuehai Feeds Group Co Ltd was established in 1994 with a registered capital of 700 million RMB. Specializingin R&D, production and sales of aquatic feeds, Yuehai has been certified asa national innovative pilot enterprise, a high-tech enterprise and a large-scale collectivize management enterprise for high quality aquatic feeds. Yuehai always dedicates to the field of special aquatic feeds. Our group use technology to advantage and always keeps up with innovations. Yuehai group has many technological advancements, various of products, and wonderful sale network.
With the development during past two decades, Yuehai has established over 20 subsidiary companies in Guangdong,Guangxi, Hainan, Fujian, Zhejiang, Jiangsu,Hunan, Hubei, Anhui and other provinces in China, as well as overseas region such as Vietnam. As of 31December 2020, Yuehai has a workforce of over 3400 employees.

28Years

Since Establishment

700Million RMB

Registered Capital

20+

Subsidiary Companies

3400+

Employees
Yuehai adheres to the strategic vision of becoming a world-class aquatic feed enterprise that is unparalleled in China. It persists to carry out scaled development with specialization as the base, research and manufacture harmless, efficient and environmental friendly aquatic feeds, provide well designed services to clients, and creates favorable benefits to our economy, society and ecosystem.